Welcome to A New Outlook
Couples & Family 
A New Outlook Counseling Services offers couples and marriage counseling from our Littleton/South Park, CO office. We have individualized therapy sessions available.  Struggles with family can be extremely emotional, and sometimes it takes an impartial third party to help families work through the issues each family member is facing.  Additionally, our therapists help couples realize how he -or she- contributes to conflicts, and how to use a different communication style to cultivate a joyful, supportive and harmonious relationship.
Addiction
If you are suffering from any type of addiction, be it substance-related or otherwise, the team at A New Outlook Counseling Services in Colorado is
here to help.  The need for therapy is nothing to be ashamed of, and our staff understands the conflicting feelings one has once they have decided to seek treatment. All therapists are licensed and insured.  The first step toward successfully managing an addiction is a phone call away.
Mental Health
Getting help from a skilled, well-trained counselor is the first step toward dealing with mental health issues in order to move forward in life. Every member of our team is committed to offering thorough, compassionate, and individualized treatment and care.  We help patients that are still reeling from recent traumatic experiences. Our counselors also help patients who are struggling with an ongoing disorder and aren't sure where to turn.
Contact Us
Get in touch and we'll get back to you as soon as we can.  We look forward to hearing from you!
For any questions, appointments, or inquiries please call on complete my short form below for a quick and timely response.
I offer to accompany you on a thorough, kind, and respectful exploration of the difficulties that you and your partner are facing.
If you would like to find out more about couple counseling or getting support for personal and relationship issues, please contact us.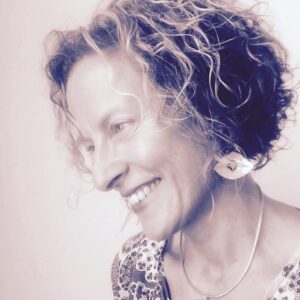 Noelle Vignola, LCSW
I am a Tulane University graduate, and worked in the social work arena for over thirty years.  I currently work mainly in addictions, depression and anxiety disorders, sexual dysfunctions, identity development, law of attraction principles, mindfulness and couples therapy.  I began my career working with battered women populations in the courts, police, and shelter systems.
Since then, I have worked extensively in healthcare, including death and dying, addictions, and women's services.  I have maintained a private practice and worked in inpatient psychiatric care for nine years in Texas specializing in a variety of mental health and addiction disorders, before entering into oncology and hospice care services at Swedish Medical Center.  I also sat on the bio-ethics board at Swedish, and have developed programs in palliative care, and am the recipient of the Steffie Allen Trusted Care Award for Excellence in Clinical Ethics.  I developed and taught a social work internship program in conjunction with Denver University and Metro State University.  I have trained chaplains in spirituality and psychology through the chaplain residency program and taught bio-ethics to the medical residency.
I am the founder of Kintsugi Life Coaching.  I am also the author of a self-published book of meditations, Into Your Meditation: Metaphors on Essential Elements of a Meditation Practice through Lulu Publishing Services, Inc, available at Amazon and BarnesandNoble.com and have a second book, Zen Moon due out Fall 2023.  I also speak on a wide variety of topics related to stress, breathing, spirituality, meditation, tapping for well-being, and mindfulness.
Click here to Schedule an Appointment with Noelle
Call Noelle: (303) 798-2196 (Office)
Julia Nichols, MA, SWC-C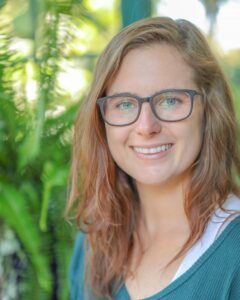 I received my Master's in Social Work from University of Denver with a Trauma and Mental Health focus and my BA in Psychology from University of Memphis. I am certified Nationally as a Clinical Social Work Candidate (SWC-C) by the State of Colorado Department of Regulatory Agency (DORA), with a goal of Licensed Clinical Social Worker (LCSW) through supervision and clinical work. 
I have experience caring for those in an inpatient mental health hospital, working with men in a jail-based setting, assisting those in the Denver area with food access, and in other mental health and community-based agencies. These positions have shaped my individualized, trauma-informed approach that draws from mindfulness and somatic-based interventions, Acceptance and Commitment Therapy, Attachment Theory, and other best-suited modalities.
In my spare time, I enjoy spending time outdoors, watching live music, doing yoga, and picking up various interesting hobbies.
Click here to Schedule an Appointment with Julia
Call Julia: (303) 798-2196 (Office)
Danielle Hull, MSW-C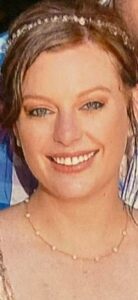 I graduated from the University of Denver with a Master's in Social Work and an undergraduate degree in Psychology with a minor in Sociology from the University of Colorado in Denver.
My experience includes residential counseling, case management, psychiatric stabilization through care navigation and counseling, research, program management, jail-based restoration to competency, and school social work within the populations of special and general education.
I specialize in a variety of therapies, all practiced through a person-centered and trauma-informed lens. These modalities include Solution Focused Brief Therapy, Acceptance and Commitment Therapy, and Motivational Interviewing.
I am certified  Nationally as a Clinical Social Work Candidate (SWC-C) by the state of Colorado's Department of Regulatory Agencies (DORA) and am actively pursuing my LCSW through clinical work and supervision.
Click here to Schedule an Appointment with Danielle
Call Danielle: (303) 798-2196 (Office)
                                                                                                  Donald Vergo, MFT-C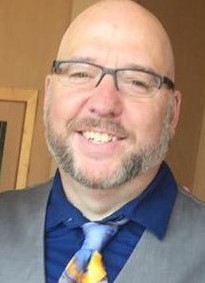 I am a Colorado native and a nine-year veteran. I earned my BA in Psychology from MSU and my MA degree in Marriage and Family Therapy from Regis University. I am passionate about supporting individuals, couples, and families to find healing from anxiety, depression, grief and loss, communication, marital distress, stress management, and substance use.
My experience includes residential in-patient, substance use treatment, animal-assisted therapy, child and sand tray therapy. I draw from the principles of attachment theory, mindfulness interventions, experiential therapy, sand tray, and play therapy interventions.
In my spare time, I enjoy photography, climbing, mountain biking, and scuba diving.
Click here to Schedule an Appointment with Vergo
Call Vergo: (303) 798-2196 (Office)
Ann Johnson, PhEd, LAC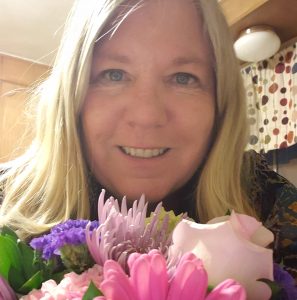 I counsel patients who experience alcoholism, drug addiction, eating disorders, mental health issues, or other mental or behavioral problems. I provide treatment and support to help clients recover from addiction or modify problem behaviors. Many counselors incorporate the principles of 12-step programs, such as Alcoholics Anonymous (AA). 
I educate clients on how to cope with stress and life's issues in ways that help them recover. I also help patients improve their personal relationships and find ways to discuss their addiction or other problems with family and friends.  I have been practicing for over 30 years, and is in-network with Aetna, Anthem BCBS, and Cigna.
Click here to Schedule an Appointment with Ann
Call Ann: (303) 798-2196 (Office)       
       
         Jim Weiss, CAS III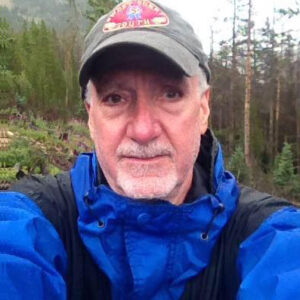 I have been working with individuals and families impacted by the disease of addiction for over 13 years. As a Certified Addiction Specialist III, I am keenly aware of and clearly understand the nature of addiction and the journey of recovery that one goes through.  I carry a strong background and extensive training in Cognitive and Dialectic Behavioral Therapy, Inner Child work as well as other best-suited therapeutic modalities.
I have carried various positions in therapeutic treatment including Program Director of Intensive Residential Care with Intensive Outpatient and Sober Living components. My experience also includes work in Medicated Assisted Treatment as well as individual and family counseling.  My knowledge base and experience have led me to practice a recovery process that embraces the good in each person. 
Click here to Schedule an Appointment with Jim
Call Jim (303) 798-2196 (Office)
  Robert J. Johnson, SAP, MAC, LAC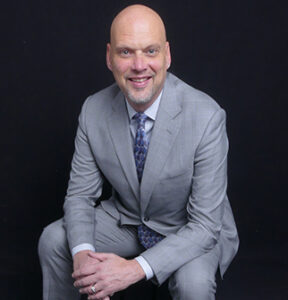 I received my Master's Degree in Marriage, Family & Child Therapy. I am a Substance Abuse Professional, Master Addiction Counselor, and a Licensed Addiction Counselor.  My experience includes private practice, residential in-patient, intensive residential treatment, outpatient, sober living, and therapeutic communities.
I focus my practice on therapy for substance abuse, mental health and marriage, couples, and family therapy.  My primary approaches are Cognitive Behavioral Therapy and Dialectical Behavioral Therapy.  I have been assisting patients for over 16 years.  I was born in Iowa and have lived in Colorado since 1976. I spend my free time playing golf with my family and friends. 
Click here to Schedule an Appointment with Robert
Call Robert: (303) 798-2196 (Office)
More