Restore The Balance Group
Mental Health & Co-occurring Addiction
Hours of Operation
MON – FRI
9AM – 9PM
Closed Weekends
Location
1510 W. Canal Ct., Ste. 2500 
Littleton, CO 80120
Mental Health IOP
Restore The Balance to Life
Restore The Balance at A New Outlook Recovery Services focuses on using the latest in evidenced-based therapies. Therapies that help manage a variety of mental health and co-occurring addiction issues.
Our Mental Health IOP group helps clients struggling with depression, anxiety, panic attacks, bipolar disorder, adjustment, and life transition issues, as well as some mild to moderate personality disorders.
The Mental Health IOP program lasts 8-12 weeks depending on the severity of need and the program can be custom designed to fit your needs.
We uses some of the following skill sets to help manage and cope with mental health issues:
Dialectical Behavioral Therapy (DBT) treatment is a type of psychotherapy — or talk therapy — that utilizes a cognitive-behavioral approach. DBT emphasizes the psychosocial aspects of treatment.
Cognitive Behavioral therapy (CBT) is a short-term, goal-oriented psychotherapy treatment that takes a hands-on, practical approach to problem-solving. Its goal is to change patterns of thinking or behavior that are behind people's difficulties, and so change the way they feel.
Acceptance and Commitment Therapy (ACT) includes mindfulness skills as well as encourages one to take action that is based upon their own values and in ways that will ultimately enrich their lives.  ACT is different than many therapy approaches in that it does not focus much on symptom reduction.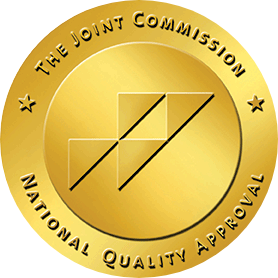 Joint Commission Gold Seal of Approval for Behavioral Healthcare Accreditation
Talk With Us...
Your healing begins here...
You've come to the right place! Our practices covers many services available to help you and/or your loved ones.
Please feel free to complete our short form or
Serving Littleton/South Park, Highlands Ranch, Lakewood, Castle Rock, Lone Tree, Centennial, Parker and Denver.