Substance Use Disorder IOP
Colorado's Best Intensive Outpatient Program
Hours of Operation
MON – FRI
9AM – 9PM
Closed Weekends
Location
1510 W. Canal Ct. Ste 2500
Littleton, CO 80120
Substance Use IOP Program
What is IOP?
IOP stands for "intensive outpatient program." IOP programs treat substance use disorders and co-occurring mental health disorders, as well as trauma-based IOP which offer group therapy and life skills classes for those with substance abuse issues.
Intensive due to the schedule of treatment. You will meet with clinicians and support groups for at least 10 hours per week, for 12 weeks.
Structured program that follow a schedule and routine. The program helps you build skills.  IOP is similar to extra curricular activities for trauma-based, substance abuse disorders and mental health.
What to Expect in IOP

Learning what to expect in IOP is one of the first steps in deciding if this level of care is right for you. A New Outlook Recovery Services IOP offers several different services to help people achieve abstinence and improve coping skills, including:
Group therapy
Individual therapy
Family therapy
Treatment for co-occurring disorders
Recovery Enhancement Strategies
12-Step facilitation
Peer-to-peer support
On your first day of IOP, you'll be presented with several treatment possibilities, and meet peers who are also striving toward recovery. These and many more treatment approaches work together to help people build the knowledge, skills, and support necessary to achieve abstinence and improve coping skills and start their path in recovery.

Treatment days are typically three hours long, with a break every hour. After treatment is over, you return home to practice the skills you've learned until heading back for the next treatment day. We offer a FREE aftercare program for a lifetime, once successfully completing the IOP program.
Watch interview with our Executive Director
Robert J. Johnson, SAP, MAC, LAC
The Substance Use IOP Program at A New Outlook Recovery Services is an 8 to 12-week intensive outpatient program. Our IOP provides a personalized, comprehensive treatment. Specifically for individuals with a pattern of substance abuse or dependency.
Our professional team of therapist and clinicians have experience in identifying specific individual needs. Needs such as medical and psychological. The staff at A New Outlook Recovery Services are highly trained. Trained and educated to create rehabilitation plans that promote long-term recovery.
Our Substance Use IOP utilizes an evidence-based curriculum. We utilize the following methods into our IOP structure.
Twelve-Step Facilitation (TSF)
Dialectical Behavioral Therapy (DBT)
Cognitive-Behavioral Therapy (CBT)
Admission into our program is based on the Adult Placement Criteria for Substance Use Disorders. This is defined by the American Society of Addiction Medicine.
The ASAM's criteria is the result of a collaboration that began in the 1980's. Its purpose is to define one national standard. One set of criteria for providing outcome-oriented and results-based care in the treatment of addiction.
This criterion is the most widely used and comprehensive set of guidelines. We use this criteria for placement, continued stay and transfer/discharge of patients with addiction and co-occurring conditions.
ASAM's criteria are required in over 30 states.
The American Society of Addiction Medicine criteria is an indispensable resource that addiction medicine professionals rely on.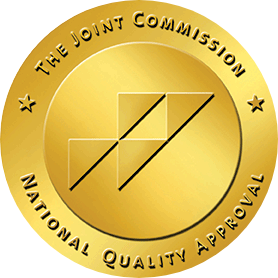 Joint Commission Gold Seal of Approval for Behavioral Healthcare Accreditation
A New Outlook Recovery Services is proud to offer Intensive Outpatient Programs (IOP) for both Substance Use Disorder and Mental Health Disorder patients.
We also our offer Partial Hospitalization Program (PHP)/Day Treatment program. These programs are administered independently of each other, and our clinicians can customize a treatment plan based on each client's needs.
Talk With Us...
Your healing begins here...
You've come to the right place! Our practices covers many services available to help you and/or your loved ones.
Please feel free to complete our short form or
Serving Littleton/South Park, Highlands Ranch, Lakewood, Castle Rock, Lone Tree, Centennial, Parker and Denver.