Dialectical Behavioral Therapy
Compassionate & Encouraging
Hours of Operation
MON – FRI
9AM – 9PM
Closed Weekends
Location
1510 W. Canal Ct. Ste 2500
Littleton, CO 80120
Evidence Based
Proven and Effective Therapy
Dialectical Behavior Therapy (DBT) is a type of cognitive behavioral therapy. This therapy helps people cope with stress and  live in the moment. Also to control emotions, not to mention, improve relationships with those around them.
At A New Outlook  Recovery Services, we use DBT to treat people with the following:
Depression
Substance use disorders
Drugs and alcohol
Post-traumatic stress disorder
Traumatic brain injuries
Binge-eating disorders
Bipolar disorder
Mood disorders
Our goal in DBT is for our patients to view us as an ally. An ally rather than an adversary in their treatment.
We listen to, accept, and validate our patients' feelings. While also showing that some of their feelings and behaviors may be maladaptive. As a result we can then offer better alternatives. Consequently they walk away with new skills. New behavioural skills, with the ultimate goal of, and as a result achieving a "life worth living".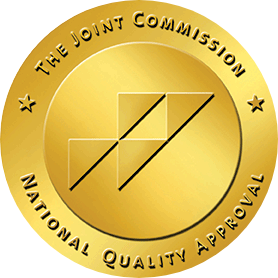 Joint Commission Gold Seal of Approval for Behavioral Healthcare Accreditation
Our Service To You
Serving Colorado Since 2010
Proven
Life Changing
Positive Change
Dialectical Behavior Therapy involves 4 components:
---
DBT was developed in the late 1980's . A time when doctors added new techniques to cognitive behavioral therapy. In fact, on its own CBT wasn't working as well as expected in patients. Those with borderline personality disorder.
Today, the therapy is performed through four main strategies:
Mindfulness — focusing on the present

Distress Tolerance

— accepting oneself and his/her current situation.

Interpersonal Effectiveness

— being assertive in a relationship in a way that is positive and healthy.

Emotion Regulation

— coping with negative emotions as well as reducing emotional vulnerability by creating positive emotional experiences.
In clinical trials, and as a result DBT reduced rates of suicidal gestures, psychiatric hospitalizations, and treatment dropouts compared to usual treatment.
DBT can be offered in the following ways:
---
One-on-one

: Firstly the therapist and patient discuss issues that arise between each session.
Group: In this setting, a group of patients would meet weekly for approximately two hours.  This is where they learn to use specific skills. Skills that are broken down into four skill modules: core mindfulness, interpersonal effectiveness, emotion regulation, and distress tolerance.

Therapist Consultation Team

: Our entire team of therapists are available to meet with patients on a weekly basis, in addition to supporting the main therapist.

Coaching and Guidance

: Helps implement skills into the patient's daily life in more brief sessions that are limited to focusing on the patient's skills as well as aptitude.
If you believe that you or a loved one may benefit from Dialectical Behavior Therapy, please contact us today. We are here for your needs.
Talk With Us...
Your healing begins here...
You've come to the right place! Our practices covers many services available to help you and/or your loved ones.
Please feel free to complete our short form or
Serving Littleton/South Park, Highlands Ranch, Lakewood, Castle Rock, Lone Tree, Centennial, Parker and Denver.